posted by 4th Dwarf
Agatha and I had a fine time at Spins'n'Needles this evening. Once again, I made the craft provided while Agatha did some cartooning.

I made the first in what I hope will be an entire line of games based on the 5M's life. This is one of those ones where you have to get little silver balls representing 5M and M in the right holes. Here they are together at the Elgin BH: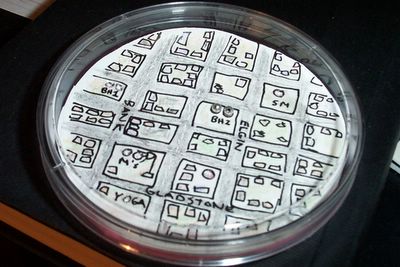 The under-side gives you the points to play for depending on whether you want to be 5M or M.




For her cartooning, Agatha decided to go meta-self-referential.